Discover our different types of cards
We offer different types of cards to suit your needs. Physical, digital or both, the choice is yours.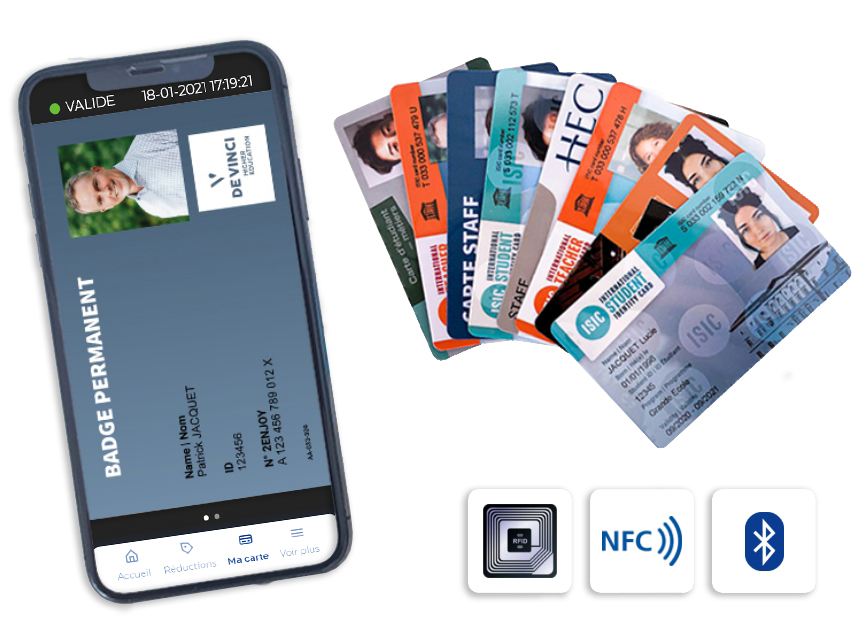 • 8.56 cm and 5.4 cm PVC card (credit card format)
• 100% customizable to your image
• Front and back offset printing of your card holder
• Graphic personalization of your data on both sides
• Printing in color and black
• Lamination of your cards for maximum protection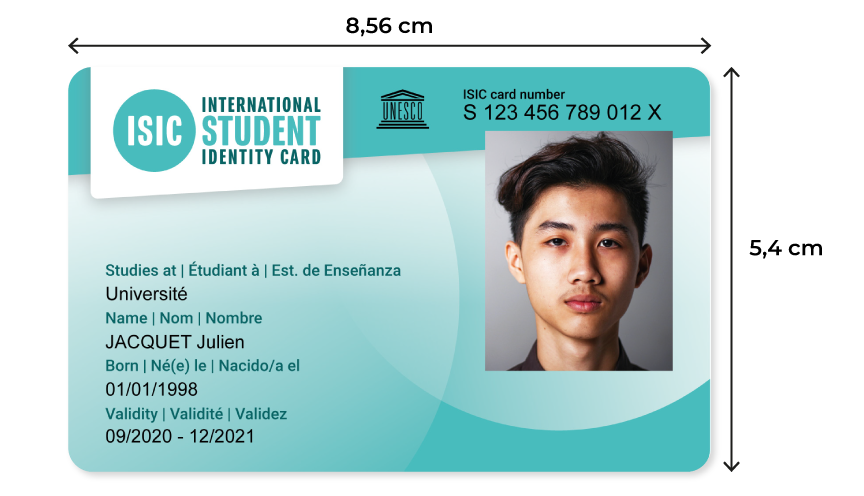 Your physical cards can be blank of all technologies or embed a technology such as RFID, barcode, QR CODES to secure the transmission of identifiers from cardholders to internal applications installed within your organization.
GYSC offers the possibility of having your cards manufactured by manufacturers based in Europe and ensures the follow-up of orders and manufacturing.
We have the capacity to provide you with all existing card technologies:
• RFID chip: MIFARE DESFire, Ultralight, Classic, EM4200, ISOProx…
• Hybrid chip embedding two different RFID technologies (example: 13.56 MHz + 125 kHz)
• HiCo or LoCo magnetic tape
• Print area for your barcodes and QR codes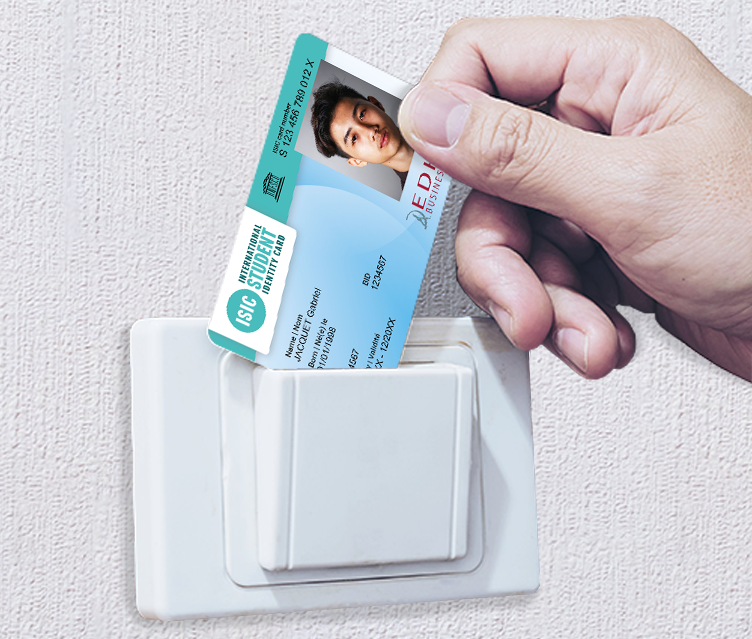 GYSC provides you with all of your card media in digital format on your mobile devices. You will find on this format the same graphic characteristics as the physical format, on both sides.

You have the option of adding the following identification elements to these cards: QR codes and bar codes.
• Android and IOS compatible